COACH. ENTREPRENEUR. HEALTH & FITNESS GURU.
GET HEALTHY, TAKE CONTROL, LIVE ON PURPOSE & HAVE A HAPPY LIFE.
Julian Collewijn is a highly accomplished and experienced executive in the health and fitness industry. With over 15 years of training experience, Julian has become known as an elite trainer, helping individuals reach their health and fitness goals.
Julian's passion for sports began at a young age, and he has excelled as both a soccer athlete and golf athlete. He also won the teen bodybuilding championship, demonstrating his commitment to physical fitness and discipline.
As the Executive Director of Free Motion Physical Therapy and Fitness Center, Julian brings his extensive knowledge and expertise to the team. His leadership and dedication to the health and wellness of his clients have helped Free Motion become a leading provider of physical therapy and fitness services.
In addition to his role at Free Motion, Julian also serves as an executive at FM Health, where he is responsible for overseeing the development and implementation of health and wellness programs for individuals and organizations.
Julian's commitment to health and fitness extends beyond his professional life, as he is also the owner of FL Nutrition, a company that provides nutritional supplements and resources to support healthy lifestyles
I am passionate about helping you lead a healthy and active lifestyle, and I will be with you every step of the way. Whether you are looking to lose weight, build muscle, or simply improve your overall health, I am here to guide you towards success.
As your personal fitness guide, I will show you proper exercises and form, answer any questions you may have on health and fitness, provide you with proper fitness sequences, and even offer supplement advice. And the best part is, I will do it all in a simple and approachable way to help you succeed.
So if you are ready to take control of your fitness journey, let The Fitness Caddy be your guide. Together, we can achieve your fitness goals and lead a healthier, happier life! Follow me on social media, and let's connect!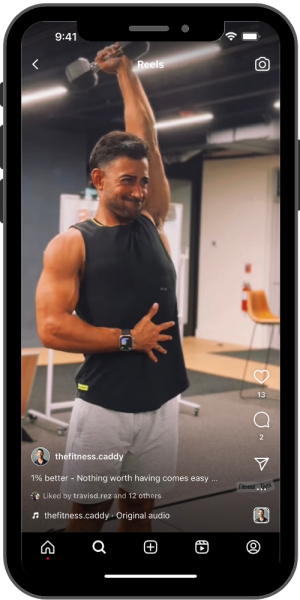 "Julian's skill and knowledge in fitness, in life and in health has always impressed me over the years working out together. No matter the questions I asked him, he always has the answer. Not only was Julian a great trainer and great friend, but in a way to me he was a great mentor."
GET A WEEKLY DOSE OF MOTIVATION FROM JULIAN IN YOUR INBOX